Our top spots to find the Easter BON-ny!
Easter is a wonderful time to head outdoors and explore. And with two handy public holidays in the mix, it's an even better time to bring the kids. But where to go?
If you're still scratching your head on where to take the whole brood this Easter, read on for our list of favourite family-friendly destinations across South Africa. We've heard the Easter Bunny might even make an appearance…
Head over to Umhlanga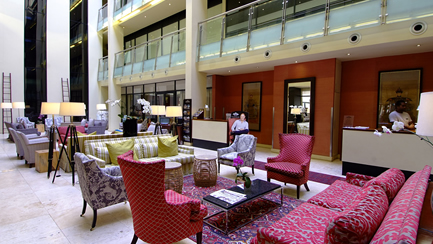 Looking to wiggle your toes in the sand with loved ones? Make a beeline for Umhlanga, nestled along the KwaZulu Natal North Coast. A stay at our Royal Palm Hotel & Apartments by BON Hotels will place you just a few steps from the beach. Lather on the sunscreen, and pack the bucket and spade.
Walk along Whalebone Pier, and admire the Umhlanga Lighthouse. If you're thinking about adding in something educational, visit the KwaZulu Natal Sharks Board. Gateway shopping centre is also guaranteed to have plenty on the go if the kids are hassling to hunt for more eggs.
Where to stay? Royal Palm Hotel & Apartments by BON Hotels
See it all St. Lucia
Shrug off the shackles of city life and head to the wilds of St. Lucia in northern KwaZulu-Natal. iSimangaliso Wetland Park, a World Heritage Site, is a mecca for indigenous birds, toothy-grinned crocs, and hippos – often seen wandering the town streets at night!
Yes, Easter bunnies are adorable, but have you ever seen a flap-necked chameleon? This cute little nunu can be found during guided night safaris. The same goes for nesting sea turtles. If wildlife tops your agenda, stock up on padkos and spend a few hours exploring the malaria-free Imfolozi Game Reserve.
Where to stay? St Lucia Lodge by BON Hotels
Kick it in the Kruger
We love having families join us at Buckler's Africa Lodge by BON Hotels, located on the southern border of the Kruger National Park, just 6km from Crocodile Bridge Gate. Our self-catering units come well-equipped with all the bells and whistles to help maximise your holiday. The best part? Wildlife sightings right on your doorstep!
Sign up for a guided game drive, and embark on a sunset cruise along the Komati River. A long weekend in the bush never looked this good…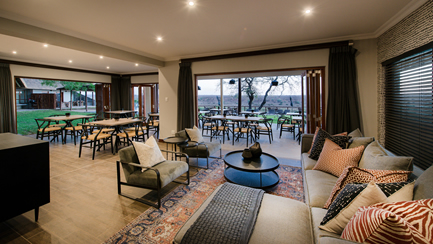 Where to stay? Buckler's Africa Lodge by BON Hotels
Sneak off to Swellendam
There's no doubt that the Garden Route tops the list for many families. Swellendam, in particular, forms the perfect base for our guests to explore the scenic Cape Route 62 meandering through the Breede River Valley.
If you don't yet believe in fairies, a pitstop at the Sulina Faerie Sanctuary might just change your mind. The Bontebok National Park remains a firm favourite for bushveld picnics with bontebok and hartebeest gently grazing nearby.
Where to stay? Bloomestate
Wherever you decide to go this Easter, we're always happy to welcome you and your family as guests. Our teams on the ground are always happy to help point you in the right direction should you be looking for more activities to fill your Easter itinerary.
For more info on our BON Hotels specials and rates, get in touch here.