With a number of multi-billion economic initiatives in the pipeline, Richards Bay is gearing up for an increase in economic development, job creation and business tourism.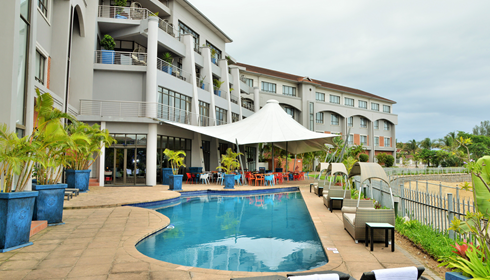 Three new projects have been announced for the Richards Bay Industrial Development Zone (RBIDZ), the largest of which is a Saudi-SA R147-billion oil refinery set for 2028. The other two projects include Rio Tinto's proposal to invest R6.5 million into Richards Bay Minerals and a R28-million feasibility study by Transnet to transform Richards Bay into a natural gas hub.
The new Saudi-SA oil refinery, which dwarfs any other investment since the RBIDZ was started 17 years ago, represents a major vote of confidence in the region. South Africa's Central Energy Fund will partner with Saudi Aramco to build a new refinery in Richards Bay capable of producing 300 000 barrels of crude oil per day. This will substantially boost SA's oil production capacity and bring to seven the total number of refineries in the country, including PetroSA's refinery at Mossel Bay and Sasol's refinery at Secunda.
How these investments will benefit Richards Bay
There's little doubt that both the domestic and foreign direct investment in the Richards Bay Industrial Development Zone will boost economic growth and develop the region, says Guy Stehlik, CEO of BON Hotels. "We're excited by the proposed new developments as we believe it will add to the economic landscape of Richards Bay and its surrounding areas," he says, "not only by improving the economy, but also by changing lives."
Stehlik is adamant the planned investment is a reflection of the opportunities that the Richards Bay area offers. "We see great possibilities in the creation of an oil-and-gas hub with its many competitive advantages, in particular the deep-sea water port which allows for gas and crude oil to be transported by ship from anywhere in the world," he says.
Current infrastructure in Richards Bay includes the Lilly Line, which is used to feed gas to Durban and Gauteng, and an extensive rail network which allows mining, gas, agricultural and industrial products to be distributed to the rest of SA. It's not clear yet whether the Saudi Aramco deal will involve the construction of a new pipeline from Richards Bay to Gauteng.
Increased business tourism
The proposed new investment is also likely to benefit tourism in Richards Bay, which has seen a steady increase in business tourism over the past few years. "The area is an industrial hub which attracts scores of businesspeople, which is why we've positioned our hotel to strategically benefit from this," says Andre de Klerk, GM of BH Waterfront Richards Bay. With its impressive views of the harbour, BON Hotel Waterfront Richards Bay offers 75 spacious rooms and a modern conference centre with adjoining meeting rooms.
While business people might be drawn to the area for work, there's no reason why they can't make the most of their stay, he adds: "There are several pristine beaches close by, as well as fishing charters, horse safaris, cultural villages and the natural beauty of the nearby St Lucia Estuary."
Stehlik is optimistic about prospects for the area. "The types of businesses moving into the region and specifically the major upcoming investment in the RBIDZ confirms that doing business in Richards Bay is the right decision," he says. "I'm very confident for the future."