Shishangeni by BON Hotels introduces Village Tours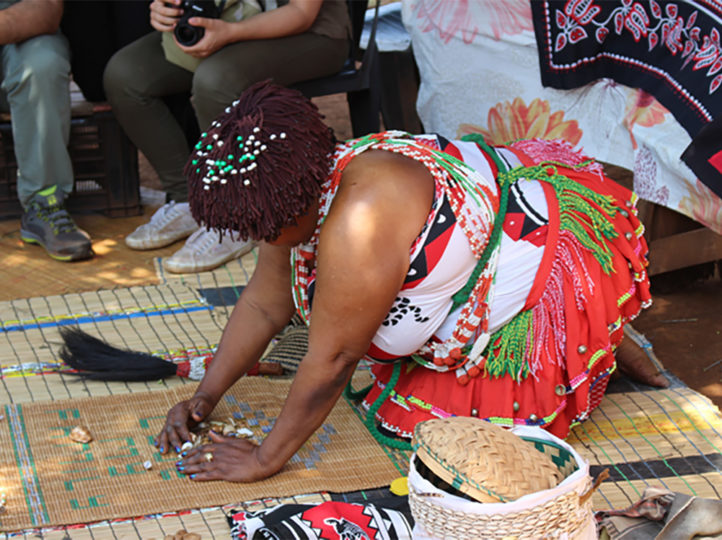 The 4-star Shishangeni by BON Hotels located on a private concession within the Kruger National Park has added Village Tours to their list of things to do – a highlight for international (and domestic) visitors who get the opportunity to mingle with the community, learn about their culture and even meet a Sangoma.
When you are not embarking on a game drive or taking a guided walk through the bush, you could try for something more cultural and experiential and go on a village tour to Orlando to meet the Swati and Tsonga tribes – the tour allows you to slip unnoticed into a day in the lives of the locals, whilst tapping into their extraordinary charm and cheerfulness that is so much a part of these settlements – a truly memorable and interesting experience, especially for those coming from abroad.
The Orlando community is made up of Swati and Tsonga tribes – the Tsonga are a diverse people, generally including the Shangaan, Thonga, Tonga, and several smaller ethnic groups. Visitors will learn about the villages' family structures, beliefs, social and cultural life, the history, music and dance.
The highlight of the Village Tour is a demonstration by a Sangoma who will throw her bones and various objects, the names of which she will share with you and how the way in which the bones fall enables him/her to see into the spiritual realm. Says Promise Silinda, head ranger at Shishangeni: "On our most recent visit one of the guests requested a one-on-one with the Sangoma and said that she was astounded at how accurate the Sangoma was about the goings-on in her life."
Guests can book at reception for a two-hour tour at a cost of R500 per person, which includes transport, guide, beverages and a snack.
Adds Sethembile Zikhali, General Manager at Shishangeni: "Through our close association with our neighbours and our love of the area, we have cultivated a special partnership with the Orlando community and are pleased to be able to support and contribute to their upliftment, and provide our guests with a glimpse into the lives of the people who have lived in this area for centuries."
Shishangeni recently installed a 5 000-litre water tank for the orphanage at Orlando and regularly donate linen, gifts and food items for the crèche.