When you hear 'Executive Chef' the likes of celebrity chef Pete Goffe-Wood or the renowned Jamie Oliver spring to mind but this title, certainly at hotel level, whilst essential, is a rather unobtrusive, often thankless job that comes with very little celebrity status. This multi-layered profession is not just about creating delicious dishes and hollering on the pass, it's also about managing a kitchen, supervising staff, planning menus, sourcing ingredients, and maintaining and implementing food hygiene. It requires good leadership skills, quick thinking, a knack for problem-solving and a generous measure of patience.
Hospitality continues to be the second fastest-growing industry in the world and in a recent survey by TINYpulse's whose 2015 Best Industry Ranking Report revealed the World's 10 happiest industries to work in, hospitality ranked sixth, while the position of Executive Chef came in seventh for the Top 10 careers in the hotel industry and is continuing to gain in popularity.
An executive chef is very much a managerial role that involves a lot of behind-the-scenes work. Whilst not necessarily a requirement, many head chefs have some training through a culinary school, technical school or community college and many work their way up to executive chef from entry-level roles like line cooks, developing the necessary skills over time. A couple of pre-requisites also smooth the way like a display of leadership, excellent customer service, having a positive attitude, an eye for detail and, of course, creativity.
The Hats –
The Financier
Advocates sound financial and business decision-making, is able to juggle budgets, procure sensibly and sustainably whilst maintaining updated and accurate costings of all dishes prepared and sold in the Food and Beverage operations. Monitors and reviews weekly and monthly schedules to meet forecasts and budgets.

The Hygienist
Ensures compliance with food handling and sanitation standards, correct purchasing, receiving and food storage standards, proper grooming and hygiene standards for all kitchen staff whilst also maintaining the required certifications.

The Teacher
Trains, develops and motivates supervisors and culinary staff to meet and exceed food preparation standards on a continual basis whilst being sensitive to the developmental needs of kitchen staff, providing coaching, mentoring, and helping them in any way to improve their knowledge or skills.

The Mentor
Demonstrates honesty, integrity and leads by example, displaying exceptional leadership by providing a positive work environment, counselling employees and displaying a dedicated and professional approach to management

The Conductor
Provides direction for all day-to-day operations in the kitchen and improves service by communicating and helping the team to understand guest needs, providing guidance, feedback, and individual coaching when needed. Teaches preparation of recipes and follows up and discusses ways of improving menus and plate presentation.

The Leatherman
A 'Jack of all trades', he/she understands every position in the kitchen well enough to perform duties in an employee's absence and/or decide on the right replacement to fill gaps and is able to perform additional duties as requested by the hotel management.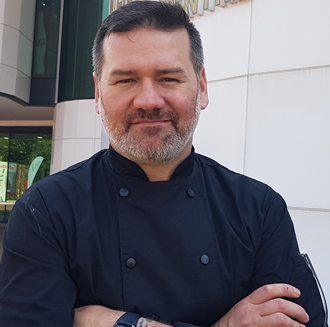 Duncan Wales, Executive Chef at Destiny Hotel & Convention Centre by BON Hotels, says there are a few other hats – those of scientist, student, motivational speaker and hostage negotiator – he wouldn't embellish on the latter! He adds, "This industry has also taken me to very interesting places across the globe, allowing me to taste different cuisine, learn new techniques and be privy to novel and exciting trends."
Head Chef Smangele Khuluse, at BON Hotel 64 on Gordon says for her the kitchen is an energetic, forward-thinking environment where anything is possible.
With the advent of reality shows like MasterChef, My Kitchen Rules and Come Dine With Me, the profession continues to gain exposure and popularity – high time too that these oft-forgotten cooks, creators and collaborators are being acknowledged for their talents and hard work.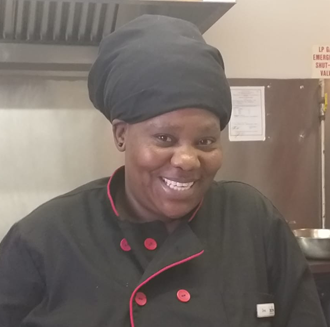 Hats off to you!