Treasures of the Namib desert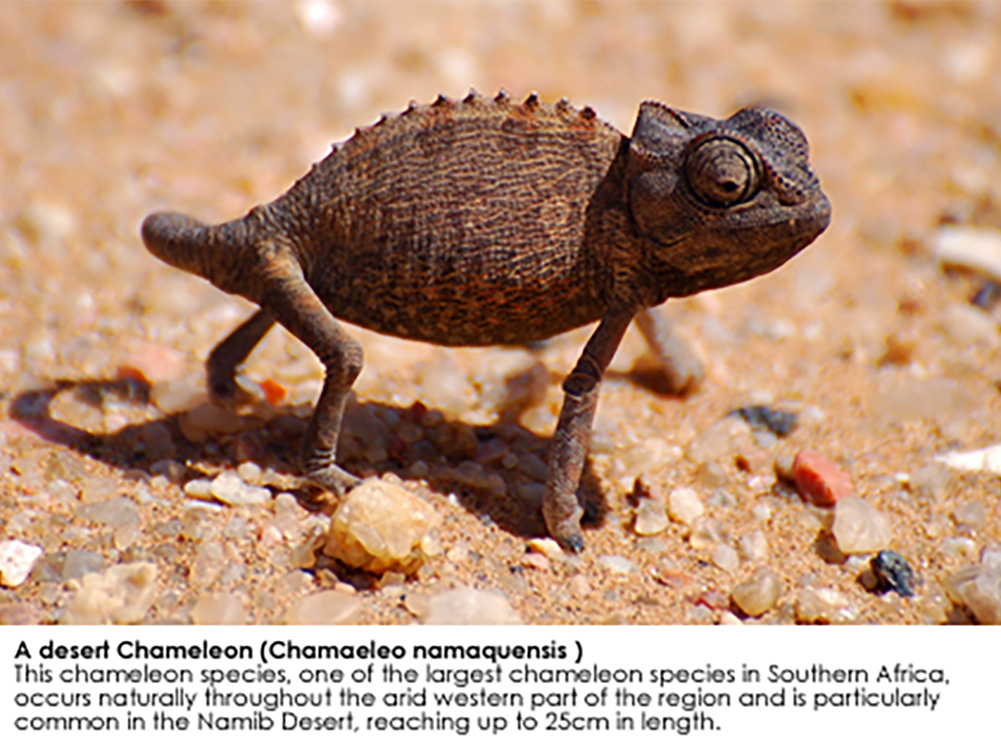 Namibia – the meeting place of extreme landscapes on Africa's West Coast – on one side the Namib desert, the oldest desert in the world, and on the other side a massive lagoon and harbour flowing from the Atlantic Ocean. Her coastline is isolated and dry, interspersed by small towns and coastal cities and the vast dunes spreading north, east and south, beautiful in their apparent desolation.
You would be forgiven for assuming that nothing much exists in this land of sand when in fact the 'Little 5', as they are affectionately called by the locals, make their home there – these treasures of the desert using the sand, sun and seasons to preserve their species and bring the desert to life.
However, if you choose to explore the dunes whether by tour guide, quad bike, 4X4 or guided walks, you are sure to spot one or more of these fascinating creatures, from a Dancing White Lady Spider cartwheeling down a dune to escape the enemy or the transparent Namib Dune Gecko with its webbed feet that are used to walk and dig in soft dune sand. Follow in the tracks of a legless Lizard or learn about the different beetles and insects and how they survive in the desert. Observe Sand Diving Lizards dancing on the hot sand, Sidewinder Snakes meandering their way across dunes, Desert Chameleons and many more treasures of the desert.
The easiest access to the 'Little 5' is out of Swakopmund, a picturesque coastal city situated along the Namibian coastline – with your back to the sea you can see the endless vista of sand and dunes beckoning. General Manager Conni Lyners from BON Hotel Swakopmund says that her favourite weekend activity is to take her children to explore the dunes. "No two days are the same with every moment yielding something new and interesting," she says. She adds that the awe and smiles from her guests after a trip to the desert never fail to warm her heart.
BON Hotel Swakopmund, one of many hotels located in the picturesque desert town, will arrange tours and activities for their guests, not only to witness the 'Little 5', but also to enjoy the many other adrenalin sports, restaurants and unique experiences that the area has to offer.