BON Hotels and their BONangels step up to help Cape Town with the #WaterCrisis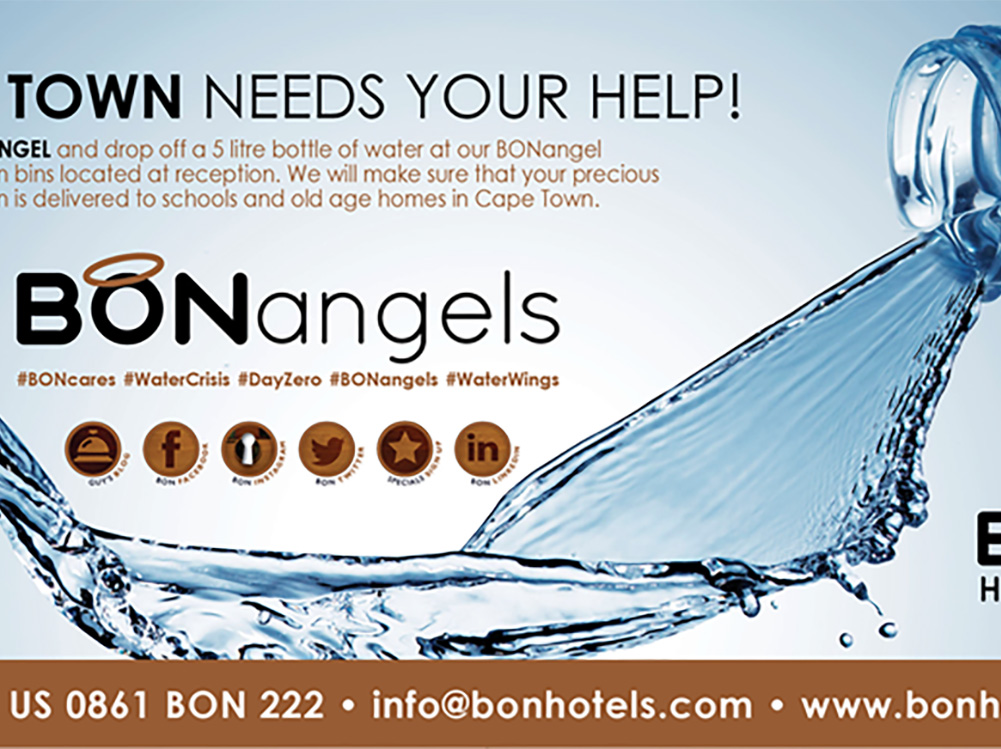 We all know that the City of Cape Town and the Western Cape have been hit hard with a severe drought and are currently on level 6b water restrictions. The dams are at less than 25.9% and residents are now limited to 50 litres per person per day – Day Zero is forecast for 11 May 2018 when the taps will officially run dry.
BON Hotels has stepped up and are asking the community, guests and visitors to their hotels to donate 5 litres of water which can be left in the BONangel donation bins located at reception at BON Hotel Bloemfontein Central, BON Hotel Riviera on Vaal and Destiny Hotel & Conference Centre by BON Hotels.
All water collected will be transported to Cape Town and donated to schools and old age homes.
Capetonians are already stocking up on bottled drinking water and shops and water outlets cannot keep up with the demand. Day Zero will see Cape Town residents having to queue for their ration of 25 litres of water per person per day at one of the 200 collection points across the city. BON Hotels joins corporate South Africa in the national drive to assist the Mother City in this crisis.