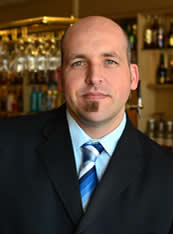 Guy Stehlik, CEO of BON Hotels, a South African based company that owns, manages and markets hotels, says he has found the perfect fit for BON Hotel Riviera on Vaal with the recent appointment of Craig Swart as General Manager.
"Craig has a formidable work ethic, drive and integrity and we look forward to good things from him."
Craig hails from a solid hospitality background and his success and growth in hospitality is due in part to his innate honesty, modesty and perseverance. From his perspective, he attributes it more so to the positive energy of the people around him – people that want to develop and who show enthusiasm for what they do inspire him.
fter completing a management diploma in hospitality at the American Hotel & Motel Association, he embarked on 3 years training at The Riverside Hotel in Durban and stayed on for another year as Assistant Banqueting Manager. A stint on the QE2 as a barman afforded him the opportunity to see the world, engage with different people and cultures and gain some international experience. Upon his return Craig continued to work in the industry – moving up the ranks at various hotels, from Food & Beverage Management, to Head of Department and Room Divisions Manager, before being spotted by BON Hotels to take on his position as General Manager at BON Hotel Riviera on Vaal.
This is a positive career move for Craig and he is up for the challenge to bring this wonderful hotel back to her former glory.