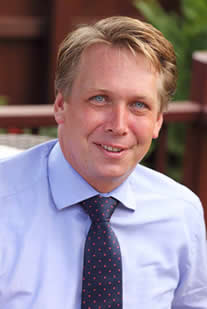 BON Hotels, a Cape Town-based company that owns, manages and markets hotels, has recently recruited Mark Sawkins as their Operations Director. He joins the growing team, bringing along operational expertise and experience gained from many years in the industry.
Born and educated in Germany, Mark is no stranger to a challenge. After studying Hotel Management at the Elisabeth Knipping School of Hotel Management in Germany, he became the General Manager of Hotel Lippoldsberger Hof in Germany at the young age of 19. The early part of his career was spent in Germany and he moved to South Africa in 1995, taking a position at the Mount Nelson in Cape Town.
Mark has learnt from and worked with leaders of the industry and attributes his success to them, saying that he has worked with some of "the best minds in the industry" – locally at Fairmont Hotels and Resorts, Sun International and Southern Sun Hotels and Resorts and internationally at Viceroy Luxury Hotel Group. This 30-year love for hospitality has taken him all over the world and he has been part of many a turn-around success in the industry. Mark is passionate about people and has the knack of identifying talent and nurturing it; in fact he says that one of his great joys is to take young people from their roots, develop their talent and see them grow.
Guy Stehlik, CEO of BON Hotels, is excited to welcome Mark to the BON Hotels stable. "Mark has unique hospitality and commercial business skills and this is a formidable combination as he really gets to understand a business and investigates each property thoroughly. He develops strong relationships with owners, staff and investors, and believes that getting to know their needs and expectations is critical to the success of the business."
The last 15 years of Mark's career have seen him being head-hunted as the go-to-man and his strength in operations and financial management have seen him carve a personal niche in the turn-around of properties, most especially in the luxury markets.